WTY-MDM 1.00
Program information:
WTY-MDM 1.00 is a small yet powerful program useful in multi display/monitor environments. It allows you to setup multiple displays effectively. It also provides command line arguments to enable or disable displays from an external application or script.
Screenshot: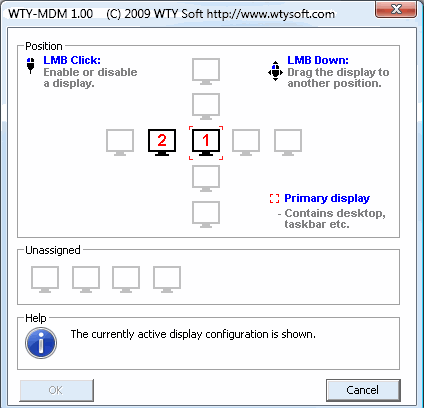 Main window.
License information:
This is a freeware package, its use is subject to the included license agreement! This program does not contain any spyware and/or addware components.
Downloading:
Click here to download WTY-MDM version 1.0 (42 KB). If your browser refuses to download executables directly click here to get the same file packed in an archive (40 KB).
Comments, suggestions or compliments ... Let us know!