Program information:
WTY-DumpConfigData dumps the systems configuration data into a HTML file. The data is not processed except for sorting and determining the hardware hierarchy. The programs output is useful for advanced user only since it may require interpretation. It most useful purpose is finding the source of cryptic low-level error messages containing hardware ids.
Screenshots: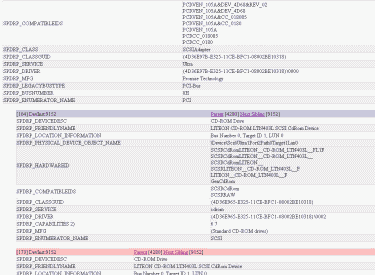 Output HTML screenshot.
Version info:
Version 1.00: Initial release
License information:
This is a freeware package, its use is subject to the included license agreement! This program does not contain any spyware and/or addware components.
Downloading:
Click here to download WTY-DumpConfigData version 1.00 (wdcd.zip 35KB).
Comments, suggestions or compliments ... Let us know!